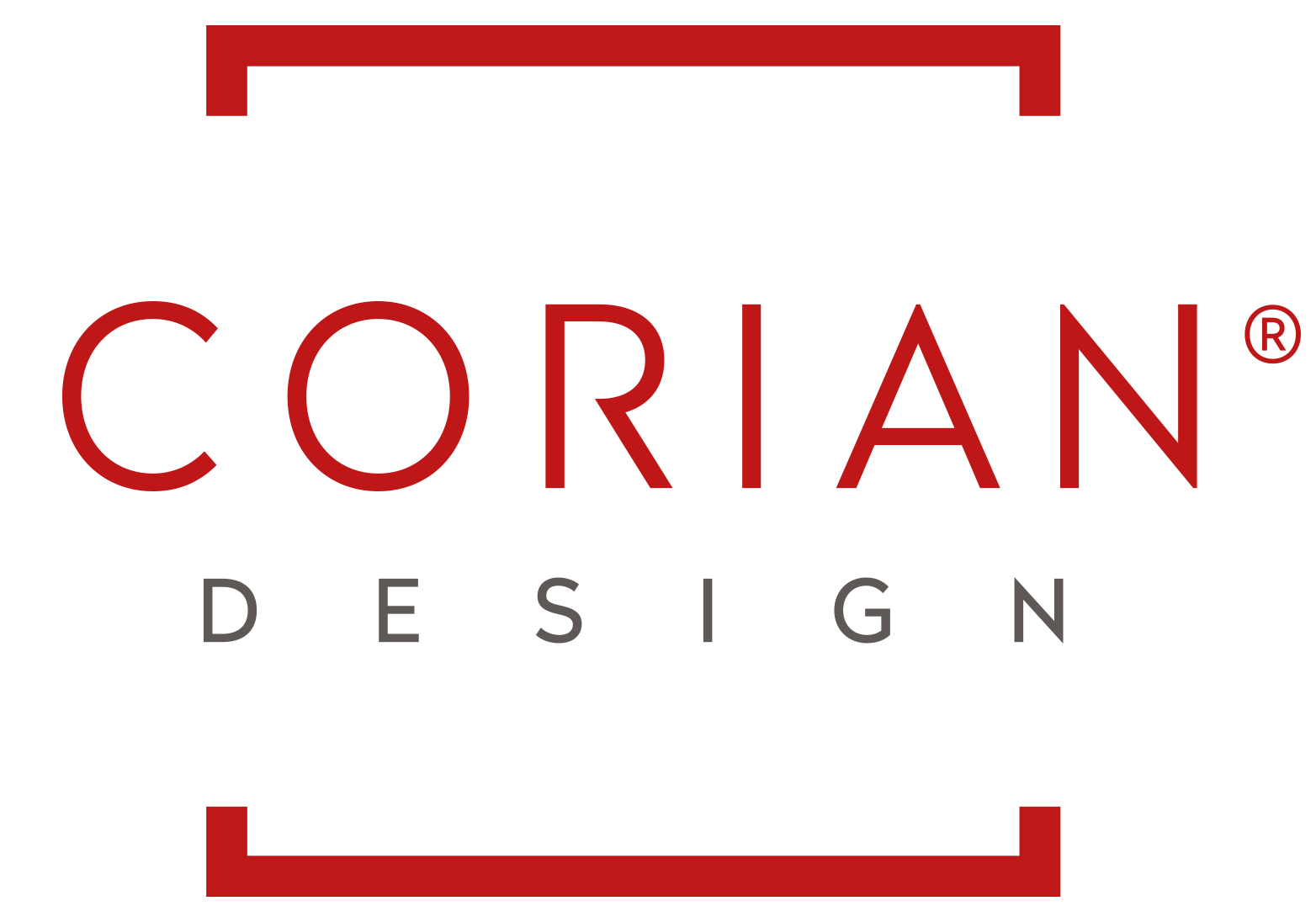 Augmented Home Improvement & Virtual Retail Experience
Role:  Executive Creative Director | Experience Lead | Director of Design & Strategy | CGI Content Creative
Challenge:

  Home renovations are expensive and stressful.  With hundreds of vanity, tub, toilet, surface, and accessory choices to consider, how do you know where to begin and which style to choose?  Equally important, how do you know that the furnishings and materials that catch your attention will look right and fit correctly in your home without inspecting them in a showroom first?
Solution:

  I led teams in the design and development of an immersive e-commerce website and accompanying augmented reality (AR) mobile/iPad application for DuPont Corian® that simulates the in-store showroom experience and enables shoppers to plan their bathroom, visualize furnishings dimensionally and then complete purchases in a few simple steps.
Beyond being merely a web site and mobile application development project, our process involved end-to-end innovation strategy and service design.  
The collaborative journey began with "how do we carve out a unique piece of the bathroom renovation market" for our client, and ended with a fully-functioning renovation planning and enhanced virtual shopping experience.
The mobile AR application offers shoppers the opportunity to "step into" three virtual photo-realistic bathroom environments and explore unique designer-curated collections.  Users can then bring elements from the virtual environment into their own physical space, allowing them to see the products in context before they buy. 
The application of AR technology and 3D content affords DuPont Corian® Design the opportunity to allow their customers to progress through the complete e-commerce lifecycle while fully visualizing and validating their design choices at critical decision points.

A holistic content strategy
 ladders up to Corian's brand strategy, incorporates company goals and is influenced by marketing, channel, pricing, product and innovation strategies.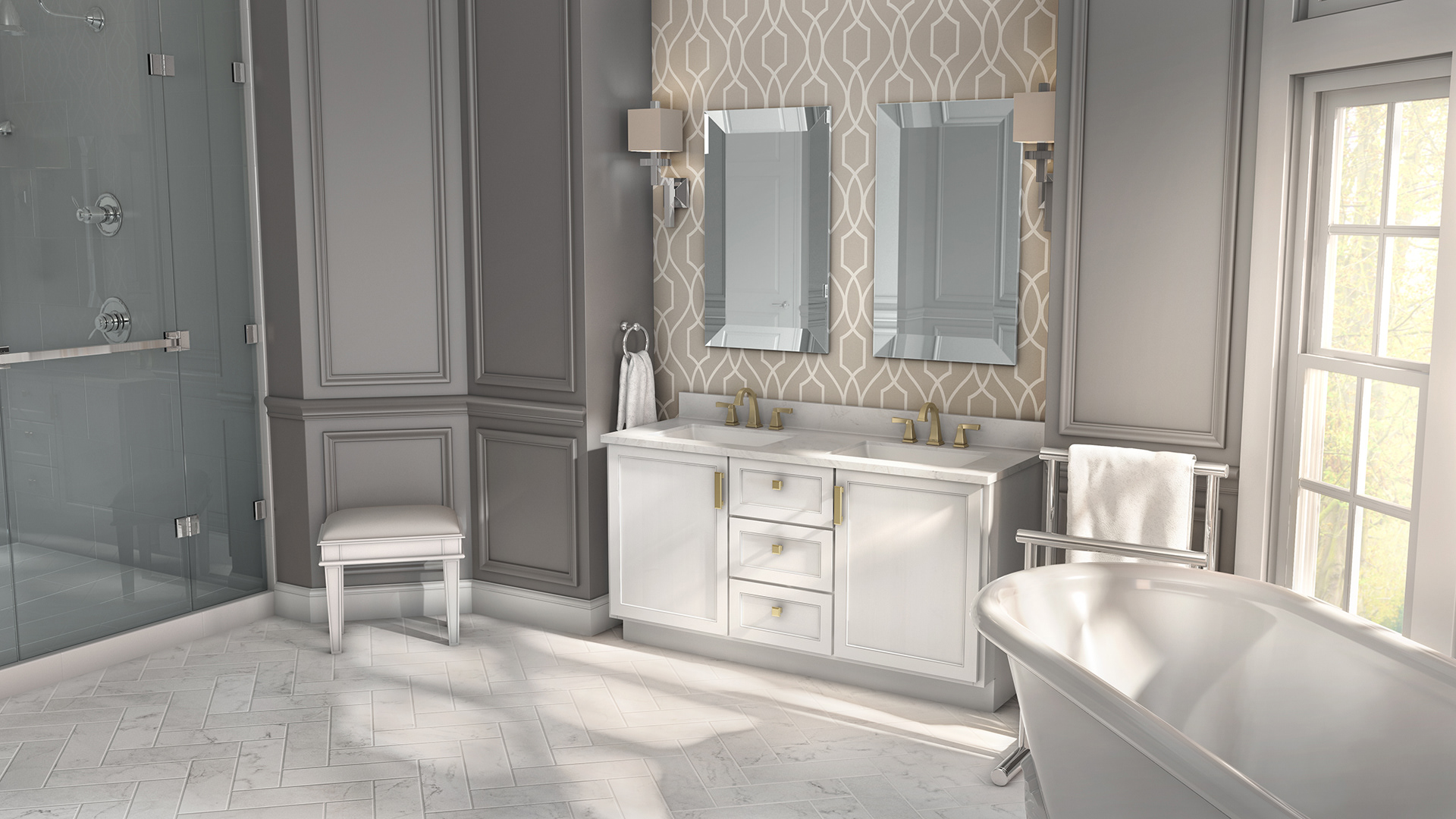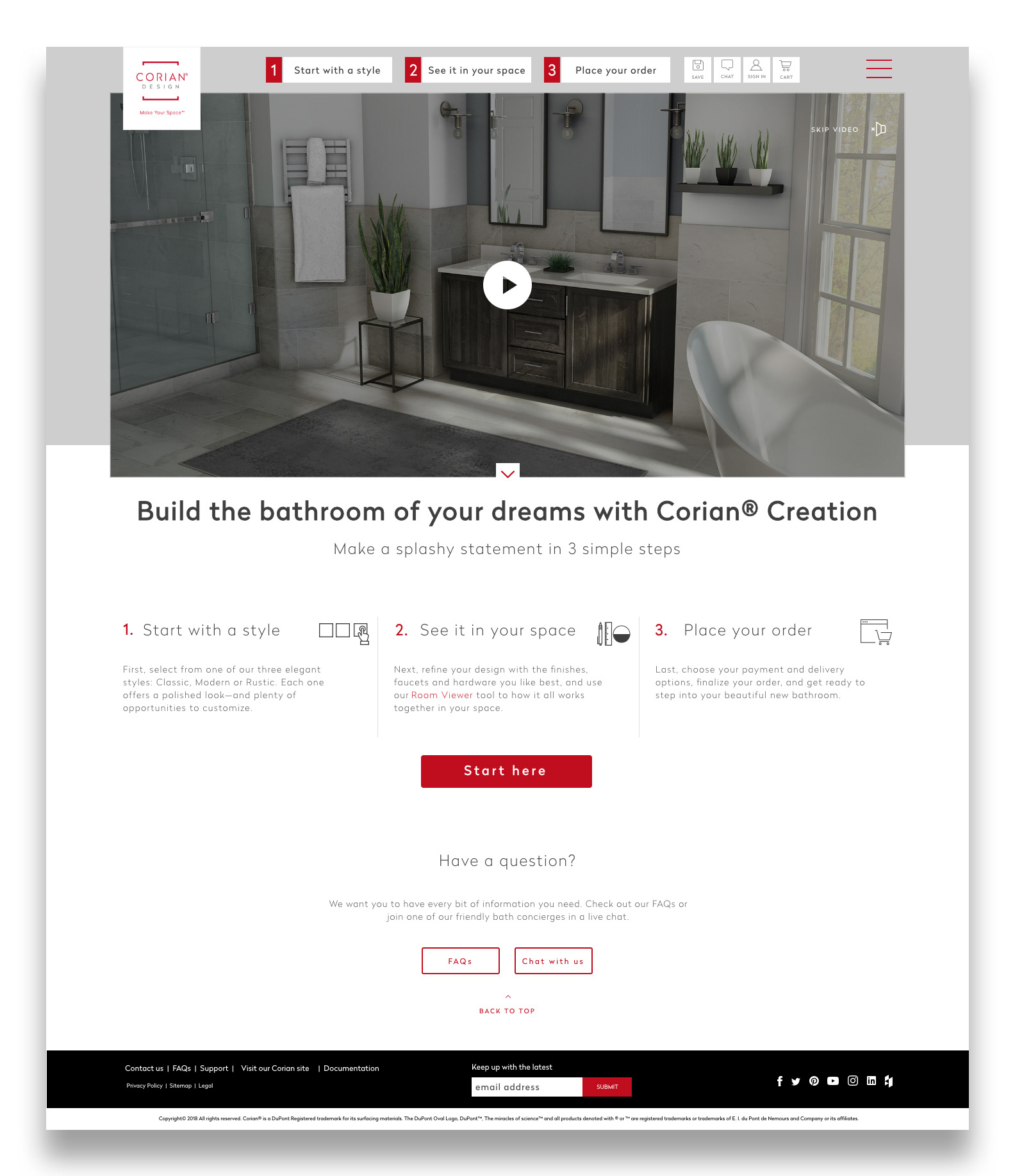 Web Site:

  User research revealed that homeowners found the sheer volume of bathroom furnishings, fixtures and surfaces on the market to be overwhelming.  Further, they didn't feel that they could confidently move to purchase without the guidance of a professional contractor.  
The web-based solution addresses these issues by offering a series of all-in-one designer bathroom kits - purchased online and directly delivered to the homeowner.  
Our first step was to structure a completely new online shopping experience featuring data-driven immersive content based on individual shopper personas and decorating preferences.
This included interactive and photo-realistic 3D bathroom environments that allow users to explore the art-of-the-possible and view curated groups of products displayed in inspirational settings.  The bathrooms are produced in high-resolution and formatted for viewing in interactive 360° videos directly on the site.
​​​​​​​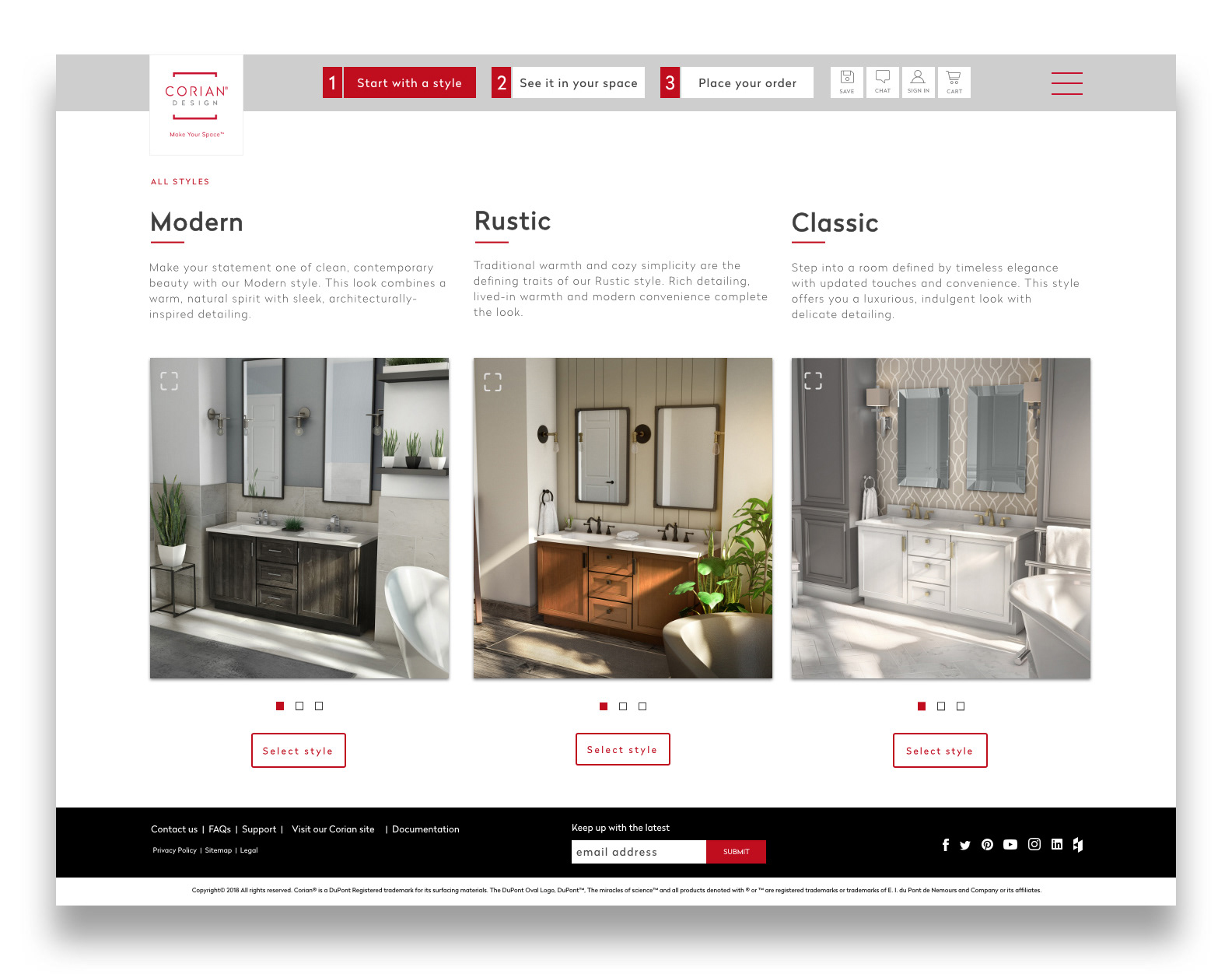 Each of the environments were created around specific themes, including country-rustic, chic-classic and spa-inspired modern.
Additional space planning and visualization tools: 

R

eal-time 3D/360° room viewing capability and 360° product rotations and configuration were incorporated to augment the web experience as demonstrated in this brief concept video.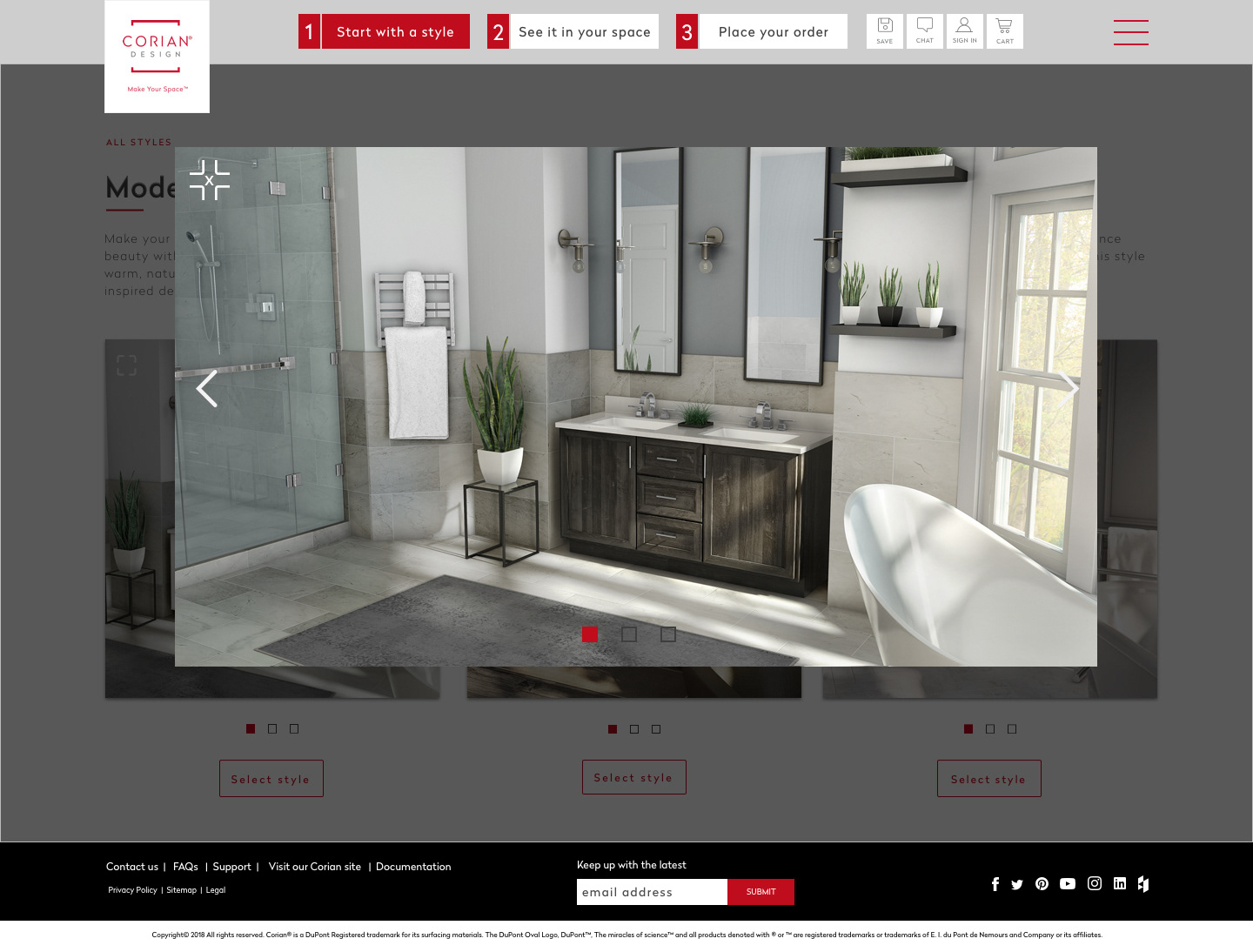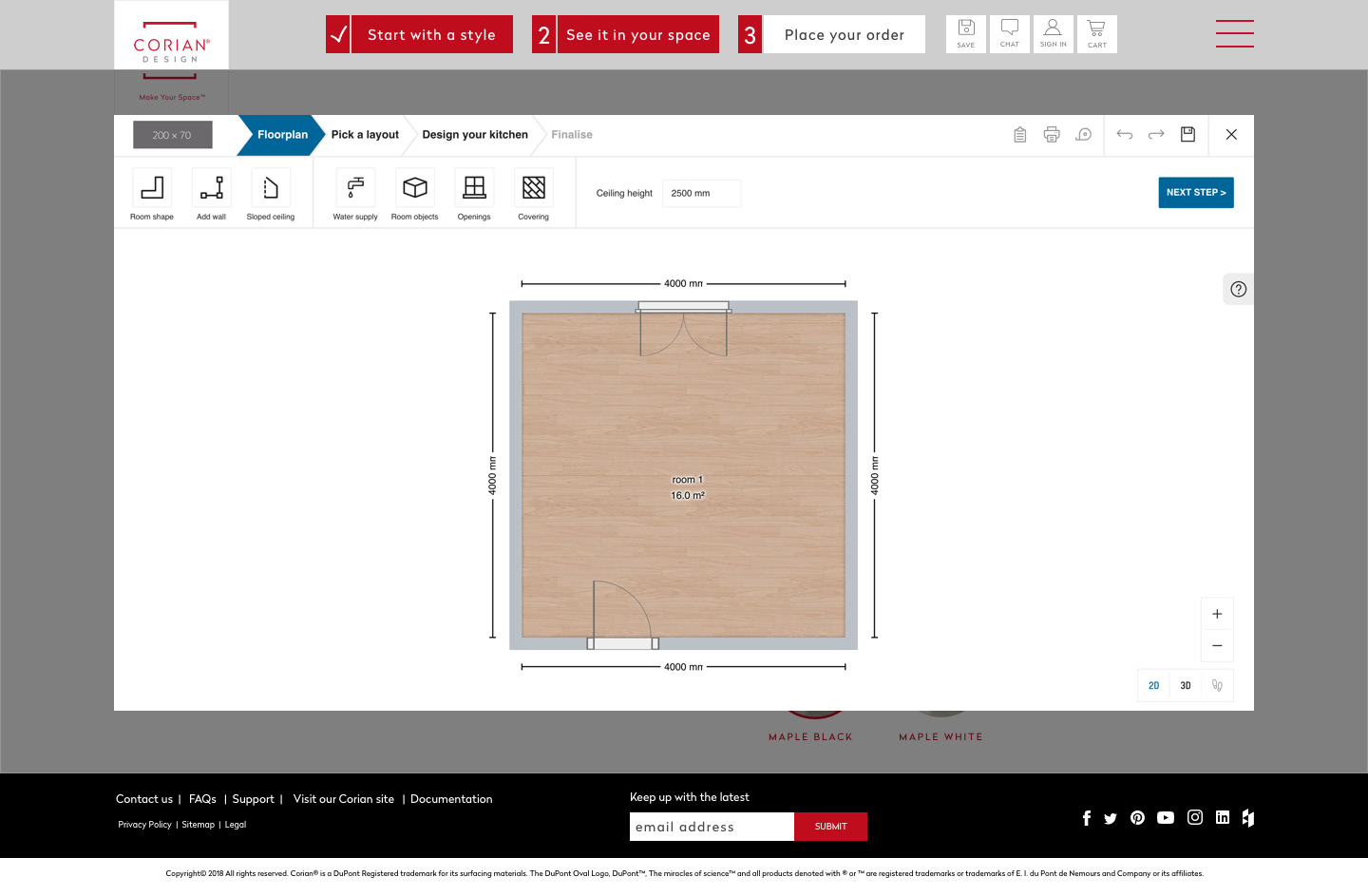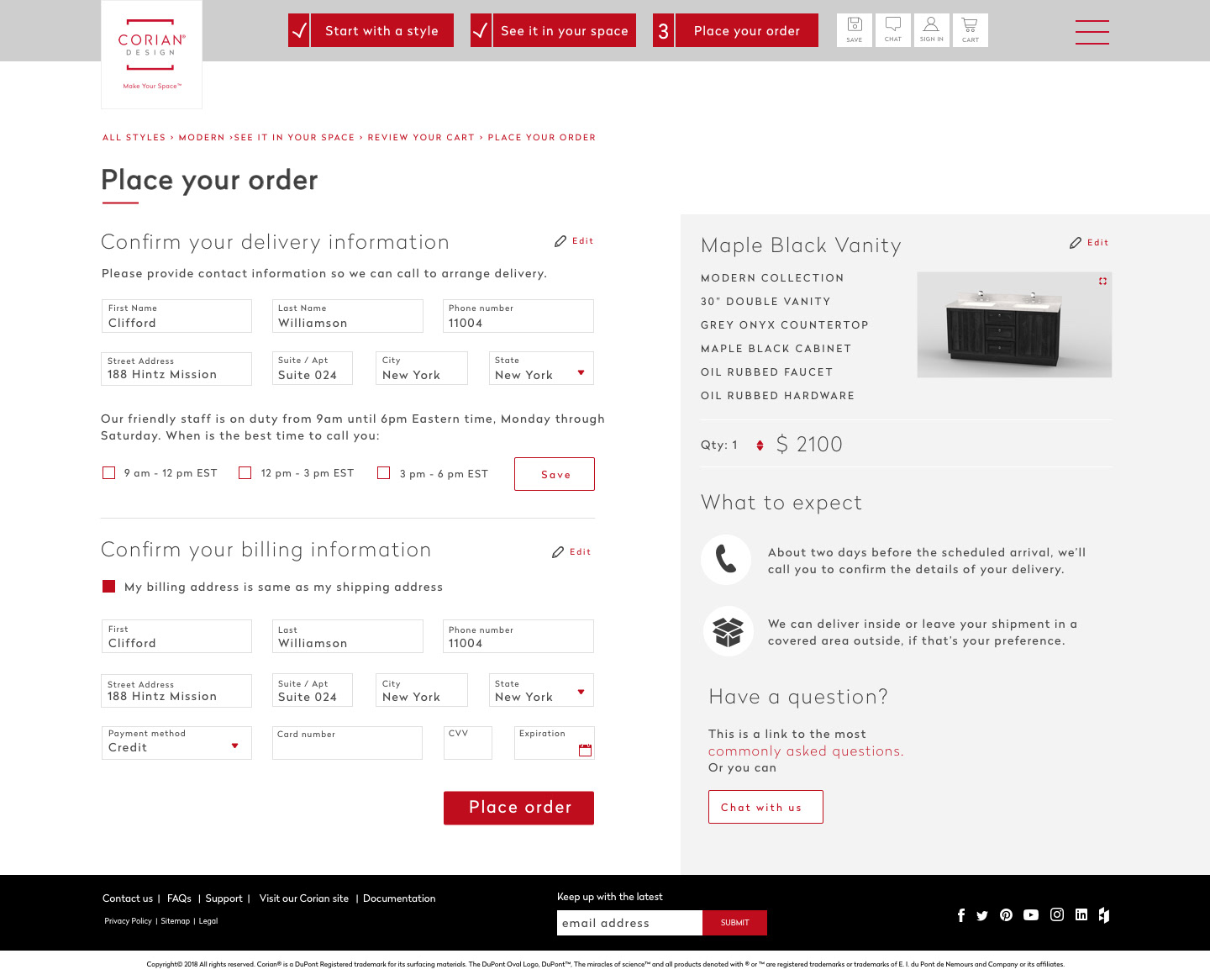 Photo-Realistic 3D Product Images:

All products were reproduced to exact manufacturer specifications in a "digital twin" format, allowing them to be created once, customized in real-time by users, and utilized throughout the experience in multiple configurations.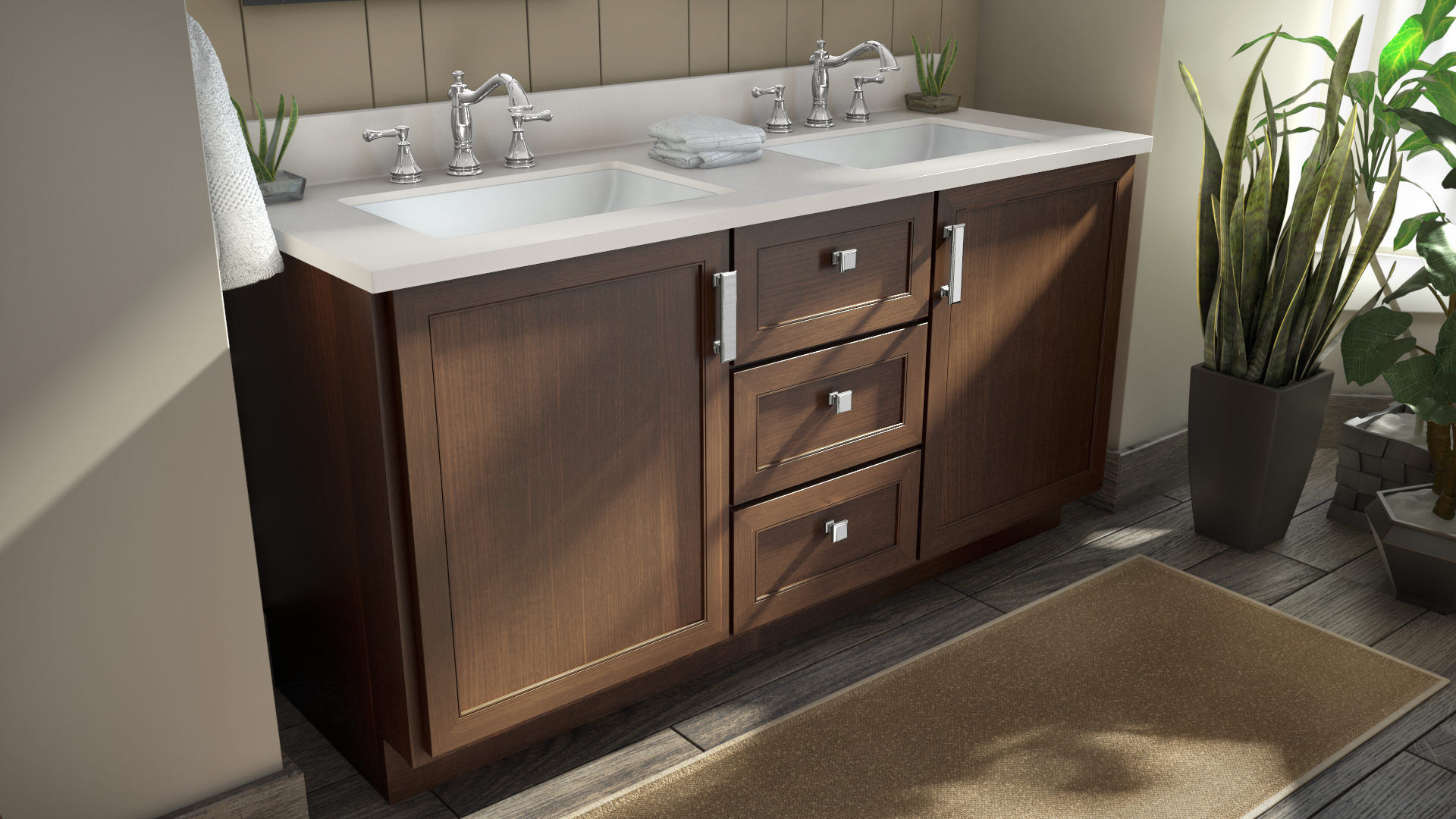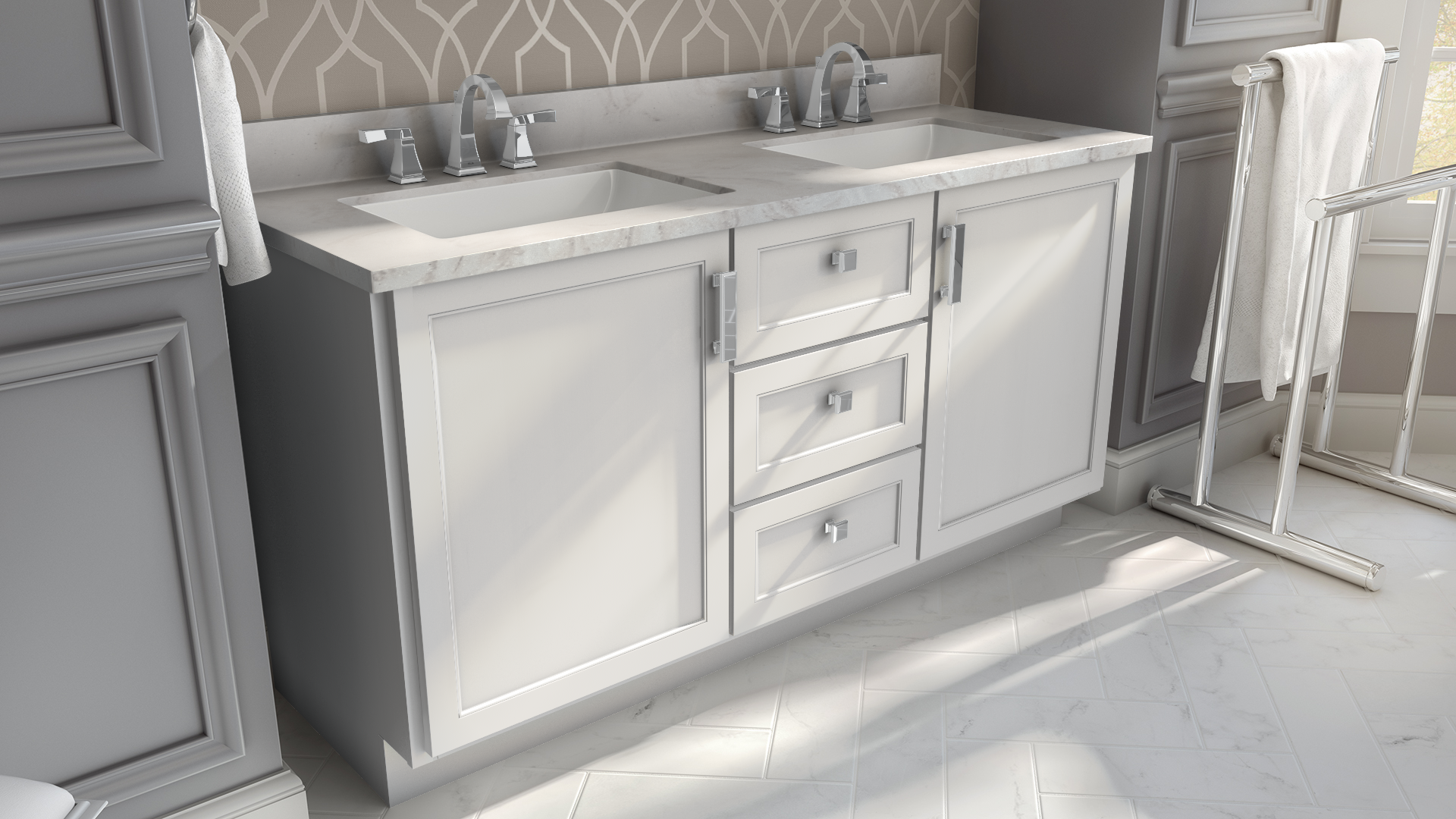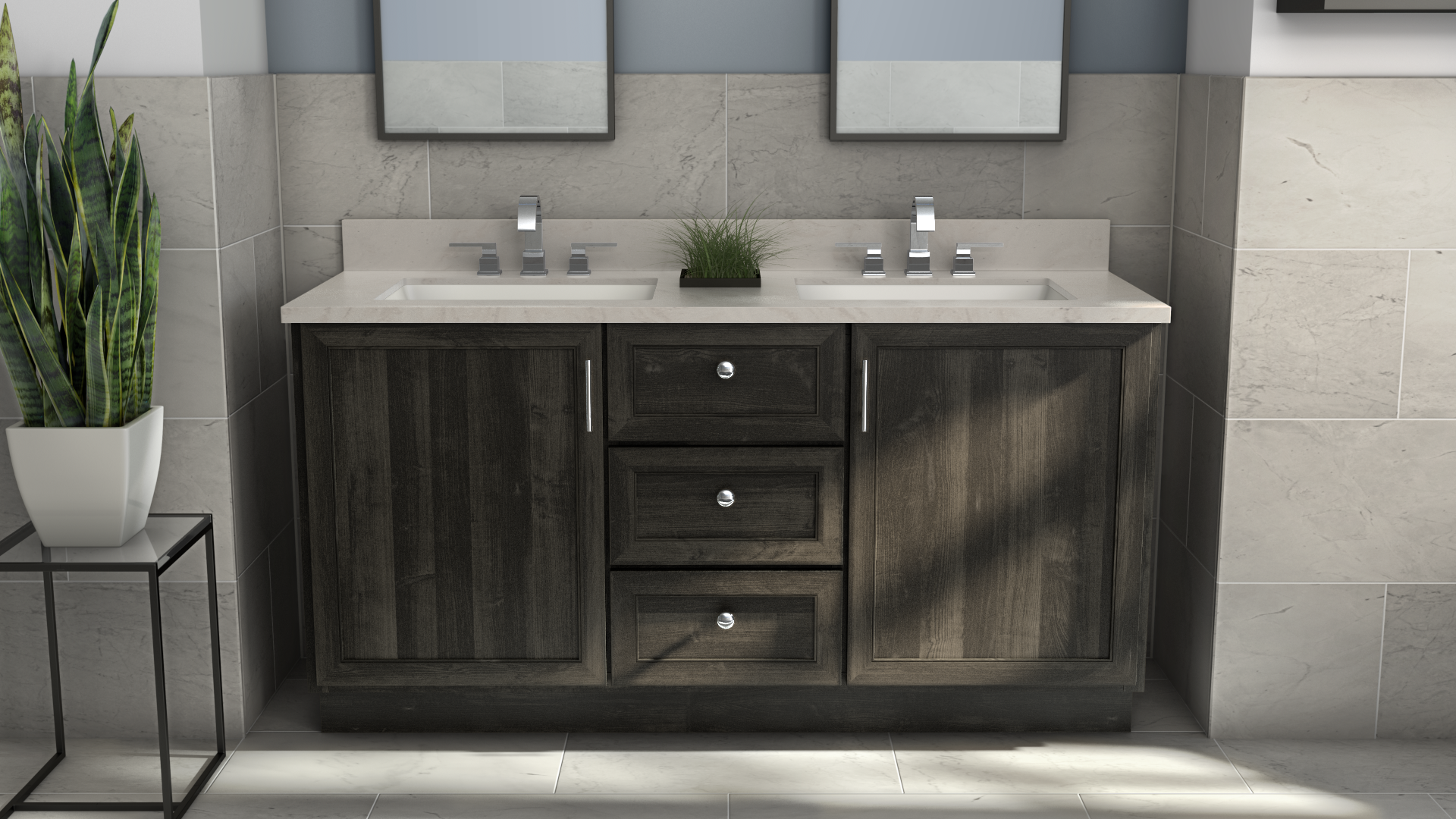 Dynamic AR-based walk-in "showrooms" and spatially accurate product visualization:

  As a companion to the online experience, this mobile-AR version of the site was designed to allow the user to experience each of the virtual showrooms and individual furnishings by interacting with them physically.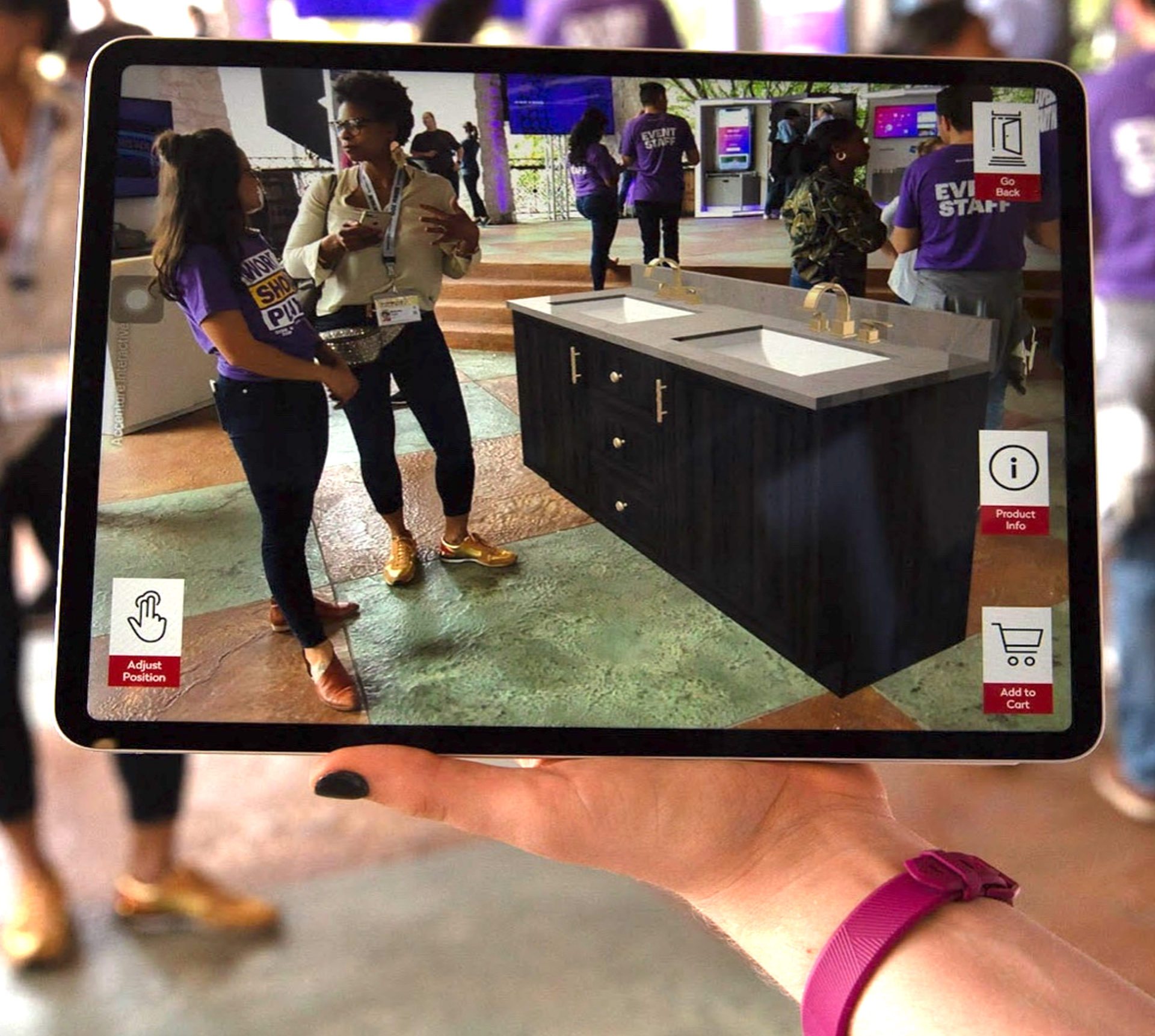 Being able to walk around each of the virtual designer bathrooms and make final selections after trying them out first in their homes gave potential customers the confidence they needed to move to purchase.  Our research showed that by limiting the number of product and configuration options to a reasonable range, and providing both AR capability and interactive space planning tools, we could eliminate a significant number of roadblocks to purchase while keeping the experience efficient, memorable and fun for shoppers.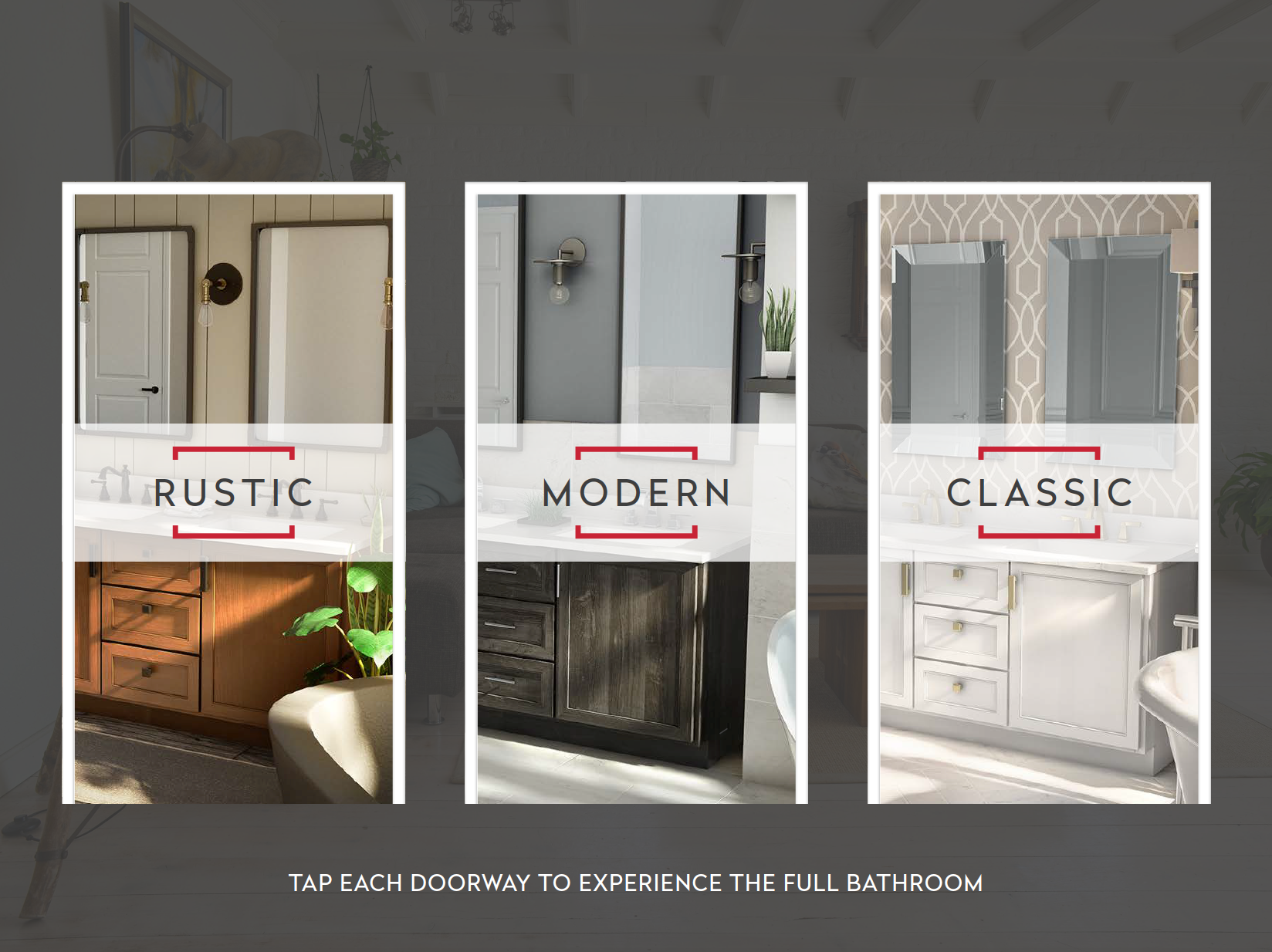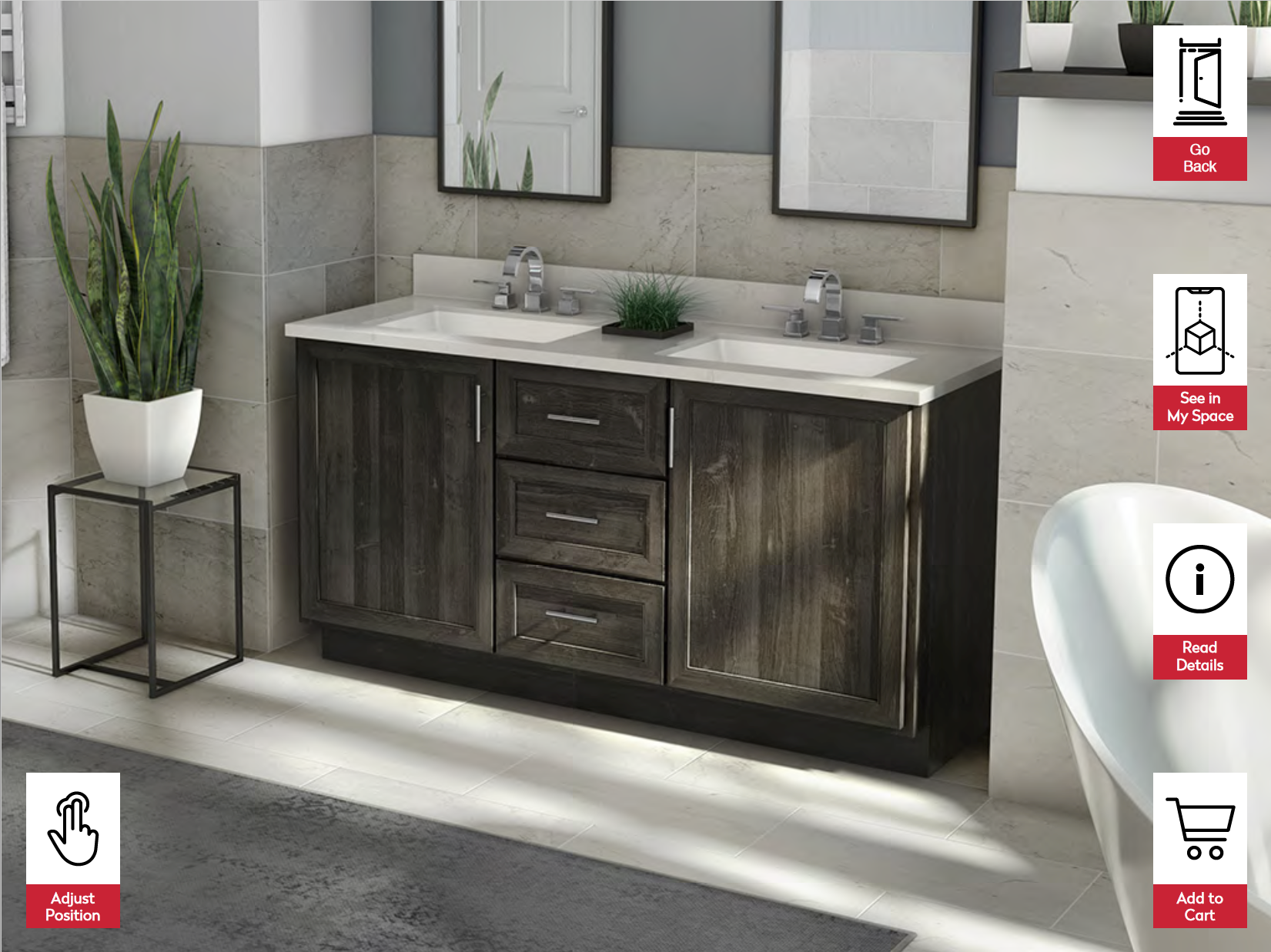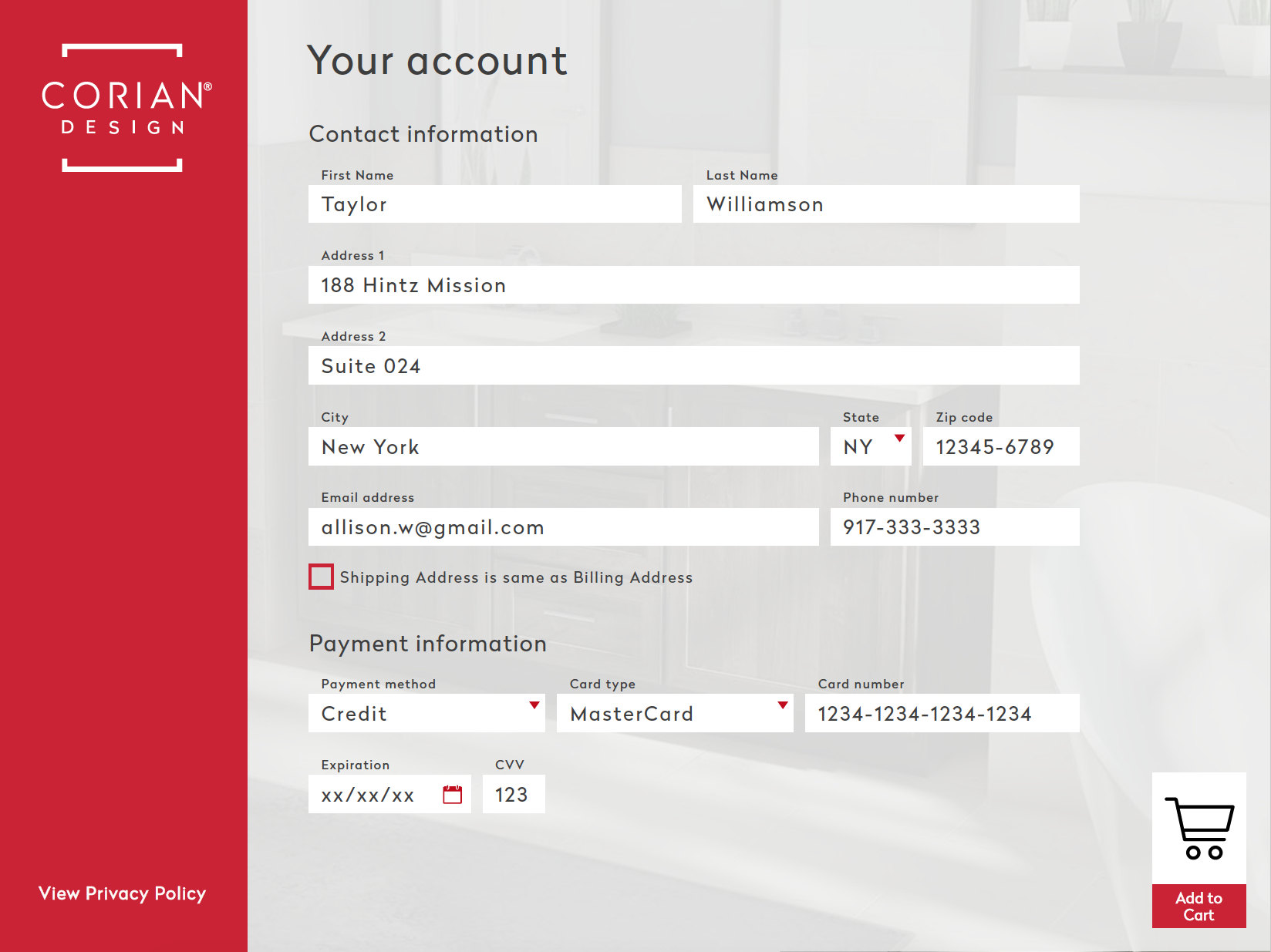 Mobile Features
 are demonstrated in this brief video.